Ibiza Style – colorful into the winter
By combining your bohemian clothing with a warm cardigan and tights, you can keep wearing your Ibiza Style all year round and dream away at island life and sunny moments. Isn't that what we all kind of want at the moment? But where to buy these clothes?
Ibiza style clothes
The bohemian or Ibiza style is a term used in the fashion world. This clothing style combines bohemian and hippie influences. Think swinging maxi dresses, romantic tops with ruffles, leather bags with fringes and soft leather boots.
Clothing with a bohemian vibe lets you dream away to a world where freedom, love, sun and summer are the most important thing. And can't we all use that feeling a little now?
The Spanish island of Ibiza
The Spanish island of Ibiza is one of the places of the hippies with its free, loving and happy atmosphere. This is why Ibiza is not only a popular vacation destination for many people, the island also provides rest as well as partying. Rest to walk or rest to practice yoga. Whatever you look for in Ibiza, you feel accepted, loved and free to do what your heart desires.
And that's where fashion comes in. The Ibiza style!
Wear Ibiza style clothes
The bohemian look gives a summery feel-good feeling. On the beach, to a summer festival or during a nice day strolling in the city this style does very well. At first you think of sunny days with this style of clothing.
But why not brighten up the winter with some extra color?? In fact, in addition to the many dresses, skirts and camisoles, you can also find many cardigans and sweaters in this style. Think woolly, long cardigans that look perfect over that one floral dress and those vintage boots underneath. Finish the look with a few large bracelets, a cute hair band and a red lipstick and you're totally Ibiza Style even in winter.I really like this, my bohemian lifestyle is not limited to the summer, I wear it all year round
The Ibiza style:
A style with many colors.
Natural materials.
Hippie influence.
Many accessories.
Ibiza style is always possible, it shows here.
Don't go to Ibiza for a little Ibiza vibes
You don't have to go to Ibiza for some Ibiza vibes. Indeed, you never have to have been there and still love this style -and now I'm talking about myself for a moment!- Because even though I've never been to this island, I always wear clothes in the bohemian style. And I love everything about the Ibiza look or Bohemian interior.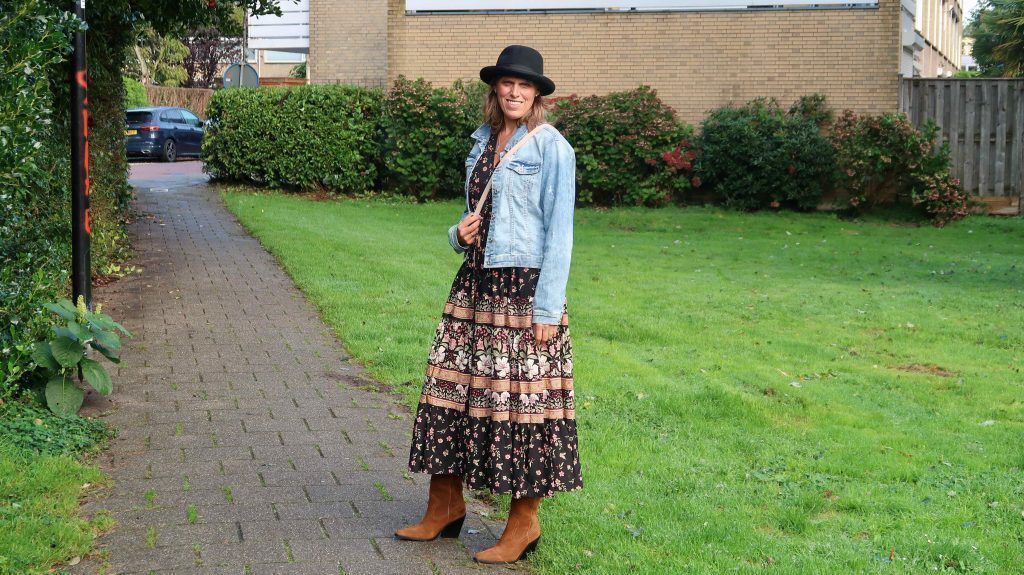 Why this style is so popular
The many colors, the wide-fitting clothes, the possibility of combining, that's why I am a fan of this Ibiza Style. For me this manifests itself in midi skirts, wide dresses, shirts with wide sleeves, hats, scarves in my hair and City Western Cowboy boots.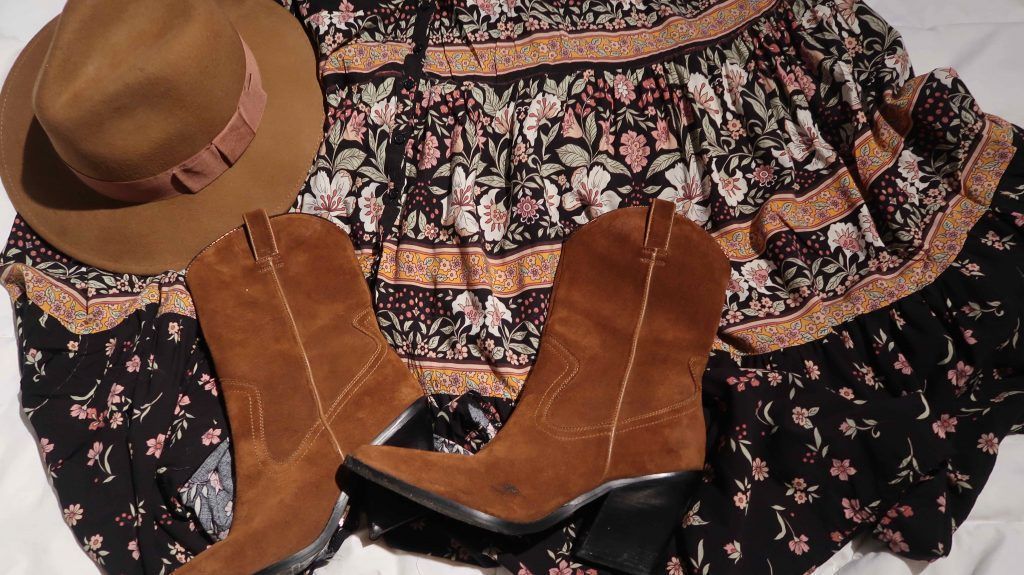 Ibiza fashion buy at Ibzmode
Now of course you all have your preference in terms of stores and one of my favorite stores is Ibzmode -formerly Ibizamode -This is an (online) store where you always succeed for bohemian clothing. They have several brands, with the Australian brand Jaase being one of my favorites. In addition to clothing, they have accessories and bohemian furnishings for the home at Ibzmode.
Stay in the summer mood
With the bohemian look, you stay totally in Ibiza atmosphere and how nice is this. Especially now that it's starting to get colder outside again and the days are getting shorter. By continuing to wear your bright clothes, now with a thick cardigan and tights, you stay colorfully dressed.
Show yourself and feel good in what you wear!