Real Flavors: Organic products and gluten-free baking mixes
Are you looking for gluten-free baking mixes or organic products? On the Real Flavors site you will find many different products that meet this, are flavorful and pure! With my family, we were allowed to try gluten-free baking mixes.
Real Flavors the range
RealFlavors stands for pure products of the best quality. Their preference is for organic products, but conventional products of very good quality are not excluded. On the site-but also in various stores for sale-you'll find a wide selection of baking products, soups, snacks, coffee, tea, flour, nuts and seeds.
Eat healthy and watch what you eat
Our two sons have chronic intestinal disease and I eat low-carb myself. For these reasons, I make sure we eat healthy and varied meals. Healthy with lots of vegetables and not too many sugars.
I also like to bake, but quickly think 'hmm, there's a lot of sugar in those recipes.' At Real Flavors, I learned about several baking products that are gluten-free and contain little or no sugar.
Gluten-free baking mixes from Bauckhof
There is a choice of eight different gluten-free baking mixes. Very nice, because you then also have a choice, if you have a gluten allergy or if you do not want to eat gluten, do want to bake. The packs of gluten-free baking mixes come from Bauckhof, this is a German brand, but on each package it says in Dutch, the ingredients, supplies and how to use them. You can also find these on the site, with symbols indicating what they do not contain.
Very easy and clear!
Gluten-free baking mixes
These gluten-free baking mixes gross in modesty. There are few ingredients, you do not need much extra's (products that you always have in the house) and you are ready in no time so the goodies can go into the oven. Ideal so!
Very easy and fast baking mixes
Which baking mixes from the Real Flavors site we used:
Brownies
First up, the boys chose to bake the brownies. I only had to add butter, milk and eggs and in no time the whole house smelled deliciously of the brownies and we could taste them. They were exactly as brownies should taste, firm on top and deliciously creamy on the inside.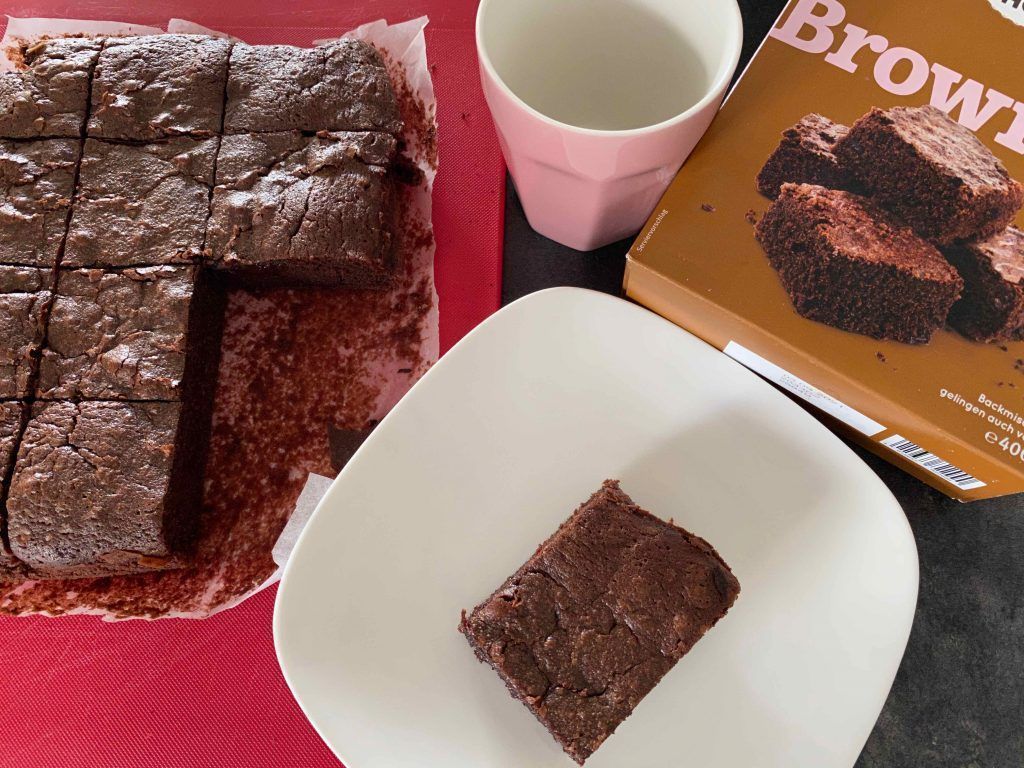 Cheesecake
This cheesecake from Bauckhof has a base made from gluten-free oat flakes and you can vary the filling of the cheesecake yourself. This cake is also easy to make. The bottom was delicious, you can clearly taste the oat flakes in the bottom, which became firm because of this. Also, the bottom is much less sweet than usual.
I made the Cheesecake with Greek Yogurt 0.1% fat. What I found funny was that the children also found the cake incredibly tasty and thus did not miss the sweetness that you otherwise often have with cake.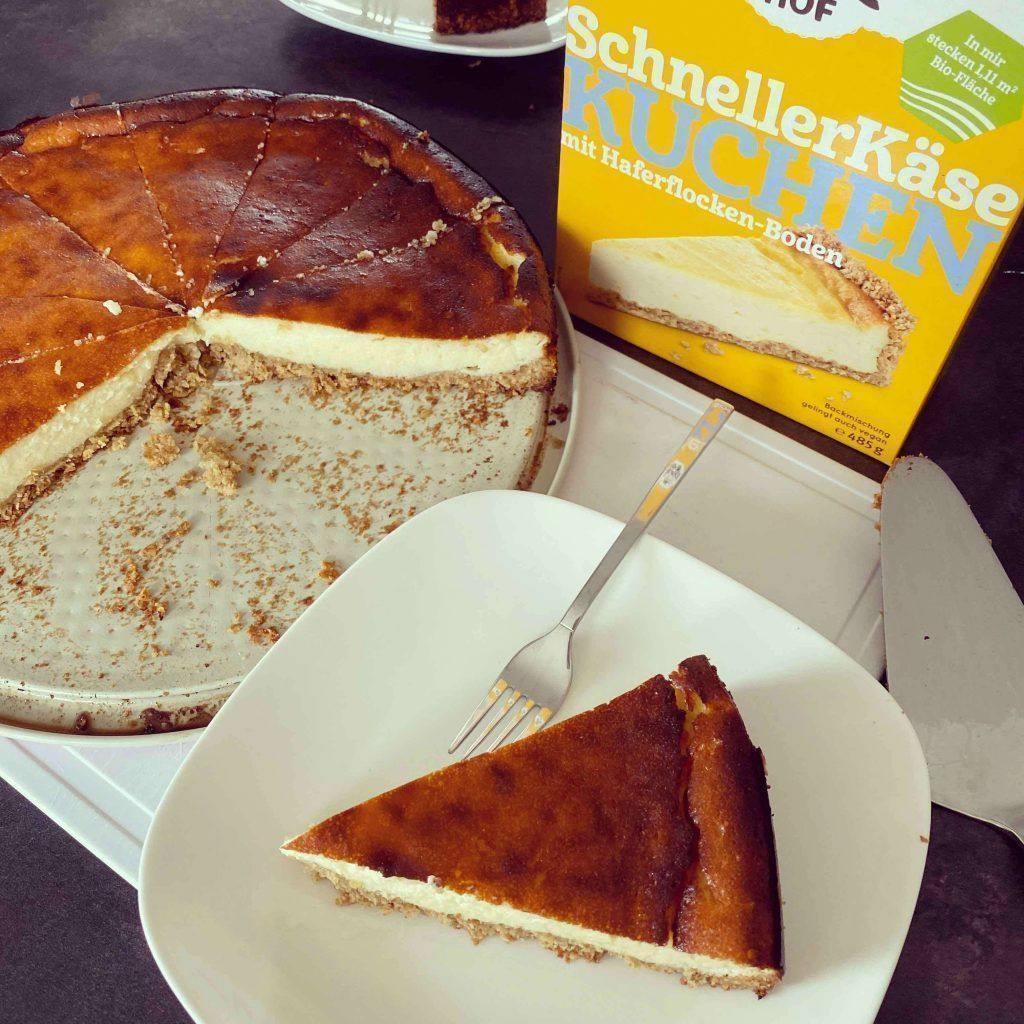 Oatcakes
The oatcakes were also a success! This package contains two bags of gluten-free baking mixes each for 12 large or 18 small cookies. Besides this all you need is a little soft butter and an egg.
You put everything together and knead. Just pop it in the oven and enjoy! They were deliciously soft inside.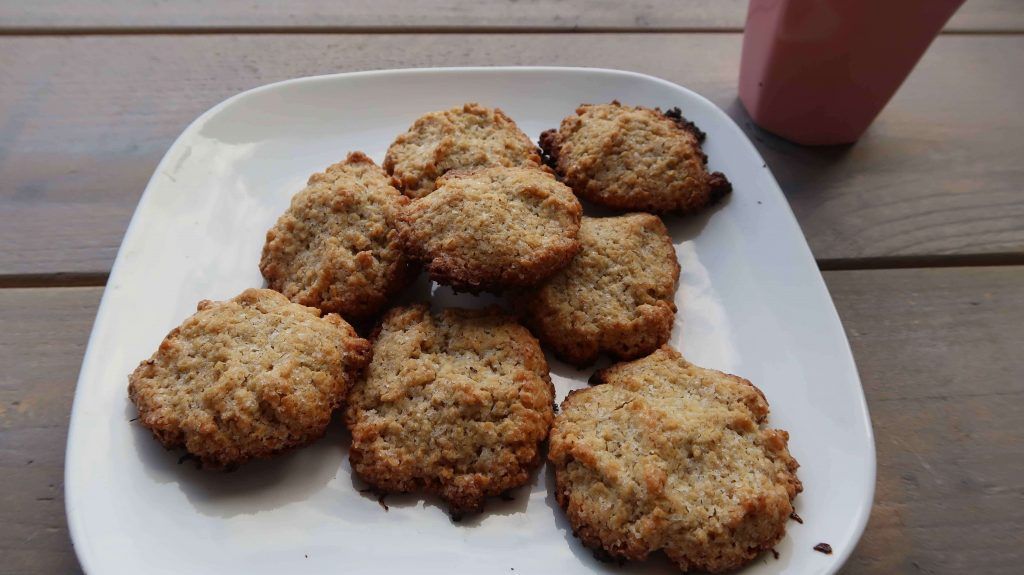 Apple cake
The apple pie was also so delicious and again super easy to make. Again, there are two bags in the pack. You can make a big apple pie with this or two apple pies in a mold.
I chose a springform cake. Besides eggs and butter, I needed 500 grams of apples, I used jonagolds for this and how proud I was of the end result.
Not nearly as sweet
Again, in this gluten-free baking mix you notice that there is almost no sugar in it. You can already notice this when you lick the spoon off the dough, but also at the end result you can taste that the cake is not nearly as sweet as you are used to from a cake. The cake is more like a cake, it was soft on top with a slightly harder bottom.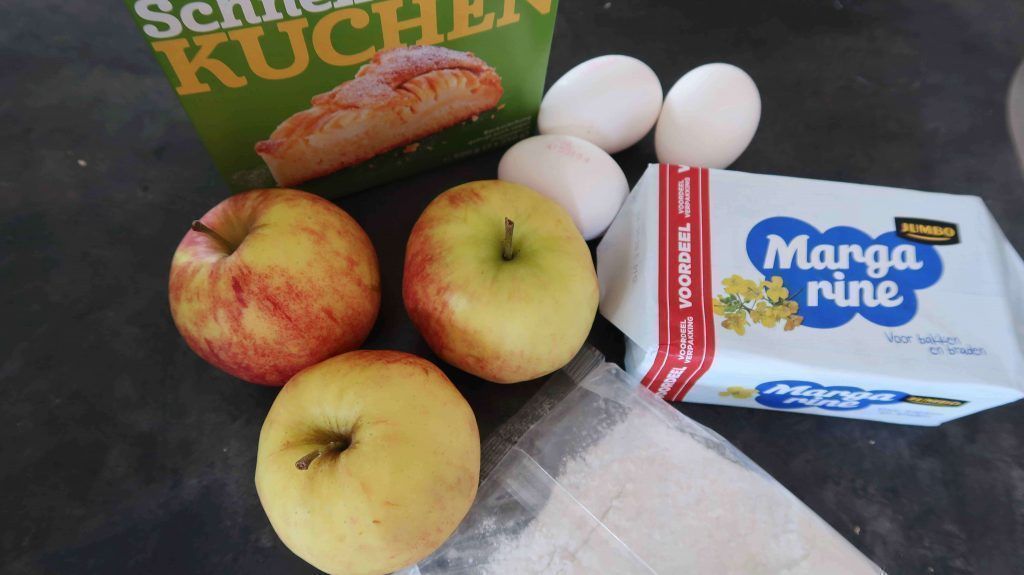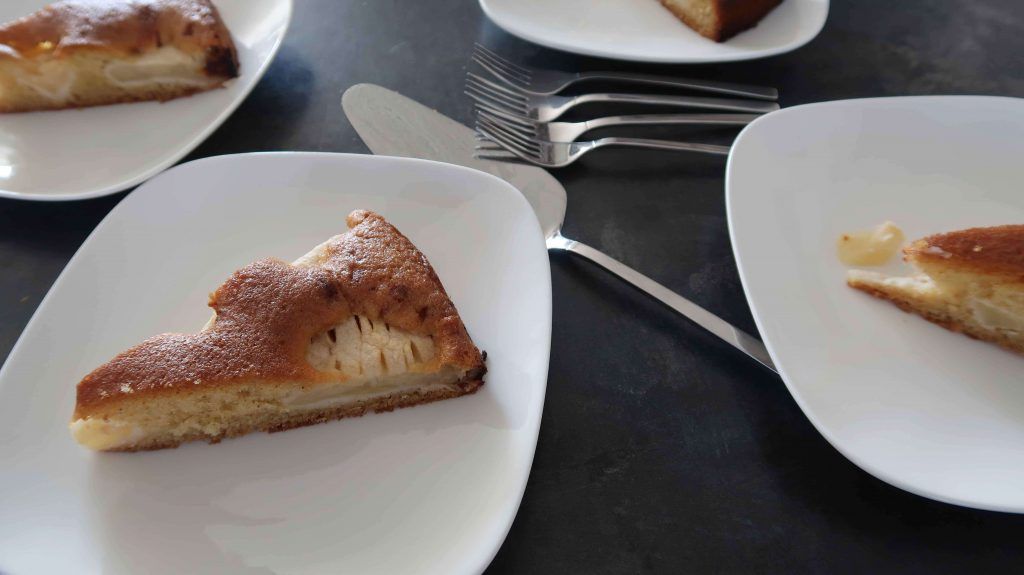 Overall conclusion of these gluten-free baking mixes
With a break over the vacations, we've been quite busy the past few weeks with Real Flavors baking mixes. It was fun and delicious to test these gluten-free baking mixes. The general conclusion of the four baking mixes is that they are all super easy to make.
Quick and delicious! You can clearly taste that there is less sugar in the baking mixes and I personally find that an advantage, because I like to eat less sugar. I am a fan of these baking mixes and will definitely be checking the Real Flavors site more often for (organic) products.