ALDI makes healthy food more appealing to kids with magical Disney characters
The ALDI shelves recently started carrying healthy Five-Fold products featuring enchanting Disney characters. This under the heading 'Disney Kitchen'. In this way ALDI wants to make healthy food attractive.
Have you spotted them at ALDI?
Choosing healthy food
Right now, Aladdin, Jasmine and Rapunzel adorn a number of Five of Five products at ALDI. With these Disney characters, ALDI wants to make it more attractive for children and their parents to choose healthy food and alternatives. Because this way, eating healthy has never been so fun! .
The products that are out there now
Which products in the healthy food list are currently? It concerns: snack carrots and whole grain buns. More healthy products featuring other Disney characters will be added later this year.
A healthy diet and healthy lifestyle
"By featuring popular Disney characters, we want to make it easier for families to make healthy food choices. We as ALDI want to encourage healthy eating and a healthy lifestyle in families with young children. By using, among other things, magical Disney princesses on Five of Five products, we think it will be easier for children and parents to choose healthy products. In addition, we also discourage unhealthy choices, such as the age restriction on the sale of energy drinks and have removed other figures from packaging of unhealthy items," said Nadie Winde, Manager Corporate Responsibility of Aldi Netherlands
More products with Disney characters
During the year, even more magic will be added to healthy food products. Then it includes the following Five of Five products: mineral water, mini corn waffles, cherry tomatoes, sweet apples, yogurt drink, packets of semi-skimmed milk, applesauce (with no added sugar), kids 30+ cheese spread and snack cucumbers.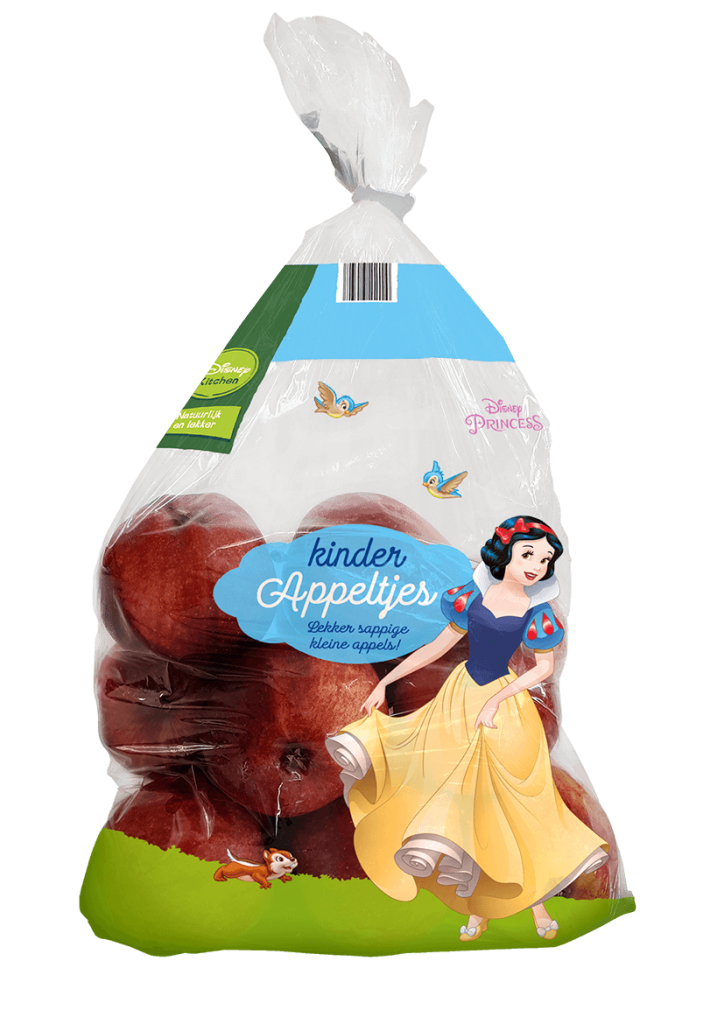 More information can be found in Aldi's brochure and on its website.
A 200-gram bag of snack carrots costs €0.99 and a bag of 8 whole wheat balls also costs €0.99