What made me happy 43 warm days and an acrimony
Ow ow, what a week. I had it going on again. After enjoying the warm days to the fullest I had a little problem with my horse. The mounted police were involved, a doctor's visit, a visit to X-ray and then a two-day stay sit.
It went well. Apart from all that we had a nice week with lots of sunshine.
What made me happy 43 warm days and an accident
The week started of course with Mother's Day. After a princely breakfast and pampering by my loves we played outside. In the evening we had dinner in the garden at my parents-in-law's house.
On Tuesday, little man had an introduction to school. Next week he will start his settling in period and after that he will go to elementary school for real. Little men grow up.
To celebrate, we spontaneously went out to dinner and little man entertained the cook in the kitchen.
Mister really wanted to go canoeing again with grandpa and grandma. No sooner said than done. They left at grandparents and arrived at our backyard after a few hours of boating.
Now the canoe is with us so we can go boating when the weather permits.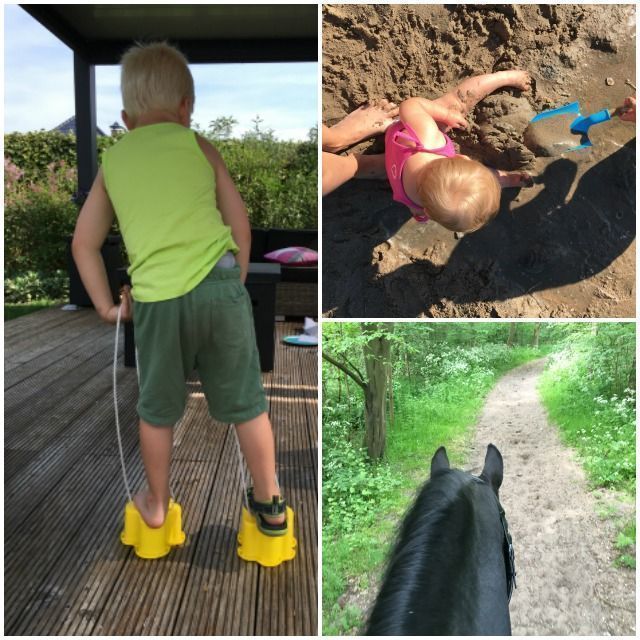 At the drugstore I bought these super cute bobbins. Nostalgia! As a child I also stamped around on yellow bobbins.
The little guy finds it very interesting and keeps stomping all the time.
With all this nice weather we played a lot in the woods near the beach. The little girl played in the mud and enjoyed it to the fullest.
I have had a horse for over six years. A handsome Friesian. Mister is not that's hero so we always took him out for a ride with someone else. Last week I took the plunge and we went out together, very stubbornly.
Sir surprised me and I enjoyed two very nice rides outside. Until…….
…the last trail ride ended in an altercation with the mounted police. We drove past the grounds of the mounted police. They were doing an exercise. That made a lot of noise and frightened my horse.
I got off in advance so that I would not be launched. My horse got scared and jumped on top of my ankle. After some help from the mounted police I finished my outdoor ride, drove the trailer to the stable and then turned out to be in a lot of pain.
That brought me to the doctor, after which pictures were taken and I could go home again. The rest of the week I sat with my foot up my ass. Luckily nothing is broken but it hurts.
While stumbling these days I tended the vegetable garden. Which looks very cosy, if I do say so.
When I could walk a little again, the sun was getting a little less bright and there was even some rain we left for the chalk palace. For the little girl the first time. She had a great time.
And now.. Now I can walk a little again and wait for summer to return!
How was your week? What made you happy?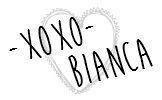 ♥ ♥ ♥ Fulltime Mama uses affiliate links. This means that if you click on one of the links, we might get a small commission on it. It costs you nothing extra, but it does give us something. With these proceeds we can maintain this website.
Also, sometimes we get paid for an article or we get a product in exchange for a blog post. Our opinion remains unchanged and honest because of this. For more information you can read the disclaimer. ♥ ♥ ♥